Moist Lemon Pound Cake couldn't be easier! Lemon jello and a lemon glaze gives this semi-homemade bundt cake an amazing flavor.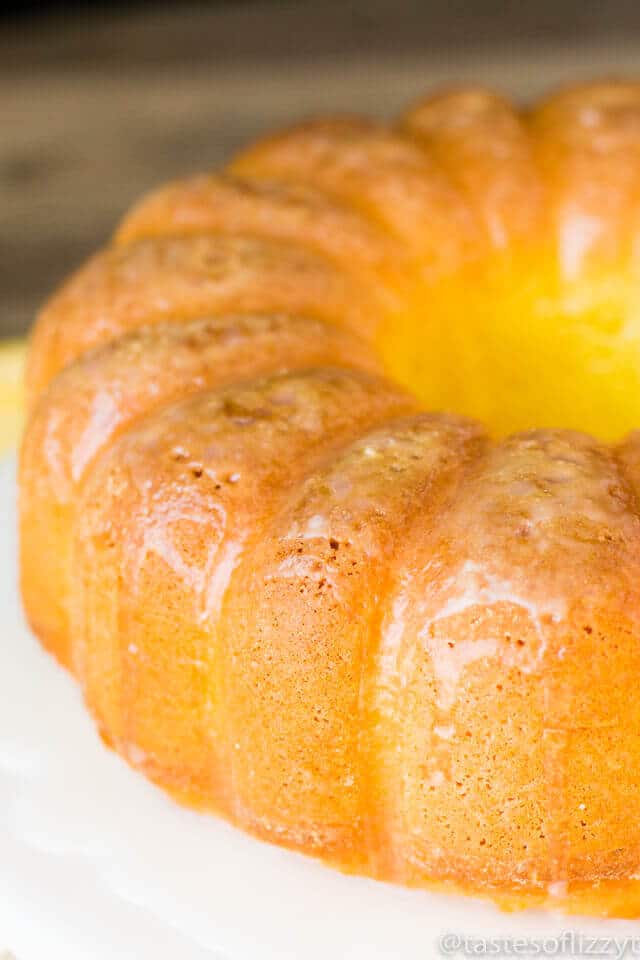 Lemon Pound Cake Recipe
Are you crazy for lemon? Me too! This pound cake could probably officially be called a lemon bundt cake, but whatever you call it, it's easy, semi-homemade, ultra moist and packed with lemon flavor.
Where does the lemon flavor come from? Lemon jello and lemon extract. You could even use a lemon cake mix for a triple lemon threat.
And don't forget the glaze on top! You can pour it over the cake as is, or poke holes in the top of the cake with a toothpick so the glaze soaks down in. We've done it both ways and you can't go wrong either way.
What You Need to Make This Cake
Bundt Cake Pan: This is a classic, must-have kitchen tool.
Lemon Extract
Other Lemon Cake Recipes
Gooey Blueberry Lemon Butter Cake
Lemon Layer Cake with Lemon Curd Filling
Strawberry Lemonade Bundt Cake
Raspberry Lemon Layer Cake