Semi-homemade nutter butter peanut butter cake with from-scratch peanut butter buttercream. Decorate quickly and easily with Nutter Butters for a pretty cake presentation!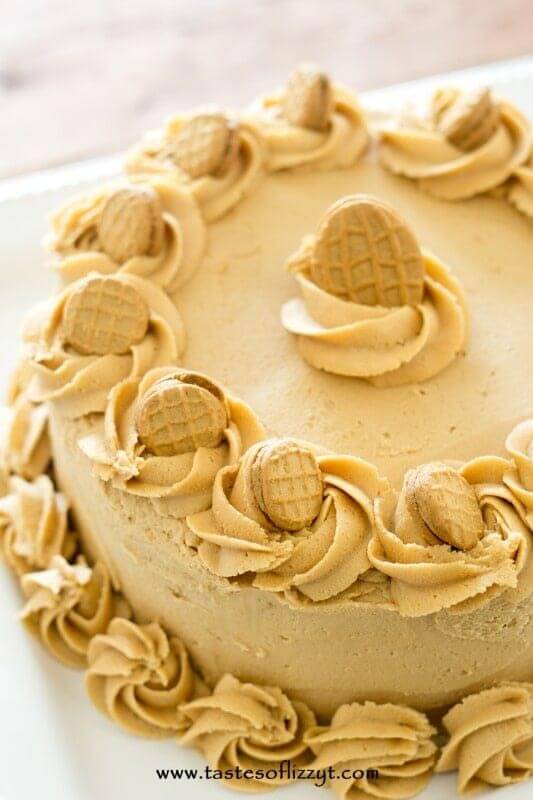 Nutter Butter Peanut Butter Cake
If you're crazy about peanut butter like my family is, try this semi-homemade nutter butter peanut butter cake! We took a box cake mix and jazzed it up with a little peanut butter to give it that sweet, rich flavor of peanut butter that people go crazy for.
It's topped with our favorite peanut butter buttercream, an easy, homemade frosting that tastes like the inside of a Reese's cup!
We used Wilton Tip 1M to pipe pretty swirls on this layer cake, then topped it with Nutter Butter cookies. You can also simply make this in a 9×13 baking pan if you'd like a sheet cake.
It's guaranteed to bring out the kid in you!