Vibrant, tasty and fun this Shopkins Cake is a burst of color, flavor and sass all rolled into one delicious layer cake!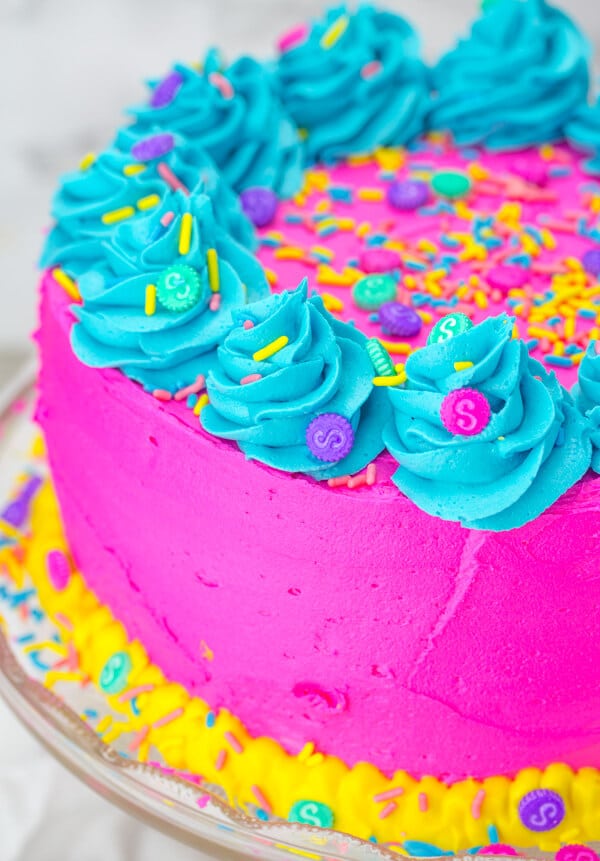 SHOPKINS CAKE
Just look at this thing! I mean isn't this just every little girls dream right here? A colorful layer cake full of fun?! Now I've seen some bright and fun cakes in my day but this one is just so awesome!
PLUS it's a super simple recipe that doctors up a cake mix, so lets give a hooray for that! Sometimes doctoring up mixes is just as good as homemade and in this case it really really works! The flavors with the almond in the cake and the buttercream are a big hit!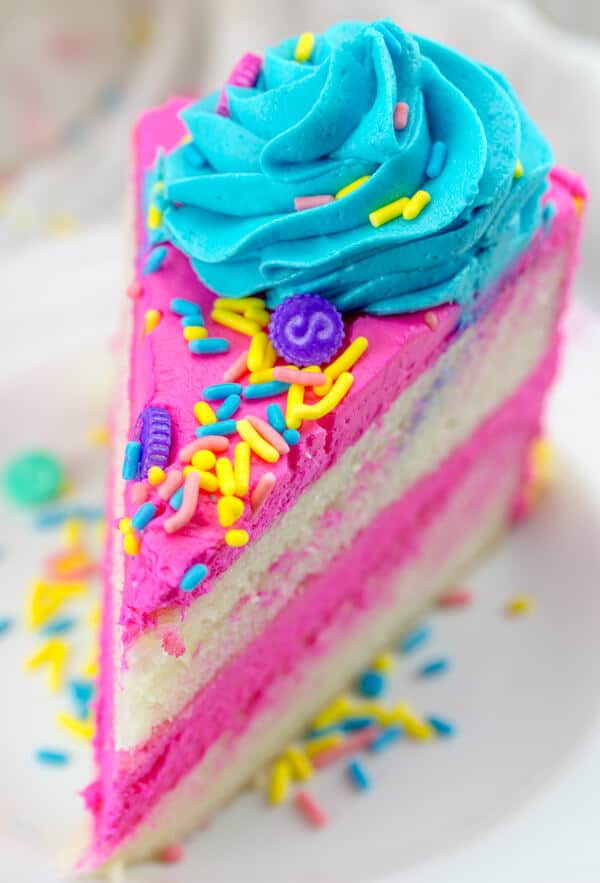 So if you're thinking you want to do a fun birthday cake this Shopkins Cake is a real winner for sure!