20 Cake Mix Recipes Cookbook
Must Have Cake Mix Recipes! Sometimes you need a shortcut. Just because time is in limited supply, it doesn't mean that flavor and fun have to be! This cookbook has 20 cakes and cupcakes that all start with a cake mix but end up as a beautiful dessert no one will be able to resist.

ONLY $4.99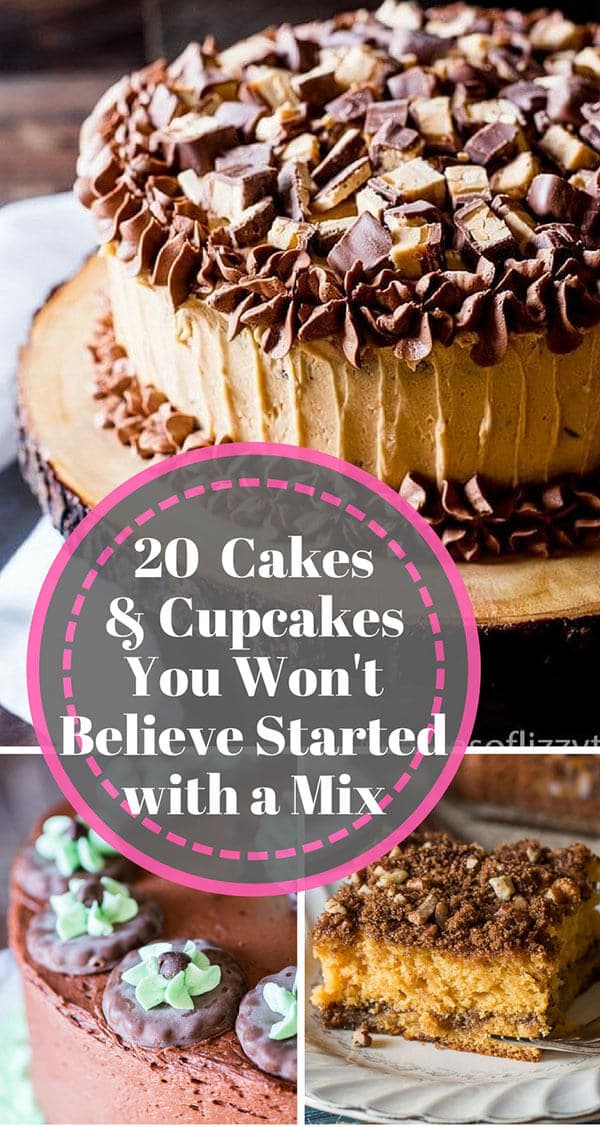 Must Have Cake Mix Recipes!

ONLY $4.99
You all know how much we crazy love our from scratch cake recipes, right? Well here's a little secret. We love cake. Period. Any cake. Even if it starts from a box mix. We often use box cake mixes as a springboard for trying new cake ideas. Cake mixes never fail us and make for a perfect base to so many different recipes.
In this 42-page book you'll find semi-homemade cake and cupcake recipes from box mixes that are made with everything from chocolate to strawberry, from caramel to mint. We'll go through step by step how to make not only each cake, but also the best homemade frostings for the cakes we showcase. That's right…homemade frostings. Although we take shortcuts with cake mixes, we rarely take shortcuts with frostings. This recipe includes a chocolate buttercream that will melt in your mouth and can be used on many of these cakes. You'll also receive recipes for peanut butter frosting. coconut buttercream, easy strawberry frosting and cookie dough frosting!
ONLY $4.99
20 Cake Mix Recipes
In this cookbook you'll find recipes for jazzed up chocolate and peanut butter cakes, mint, strawberry and holiday cakes. There's a little bit of pumpkin spice, coffee cakes and even red velvet cheesecake. Don't worry if you're not an experienced baker…there is something for everyone. Even YOU can make a beautiful cake with these easy recipes!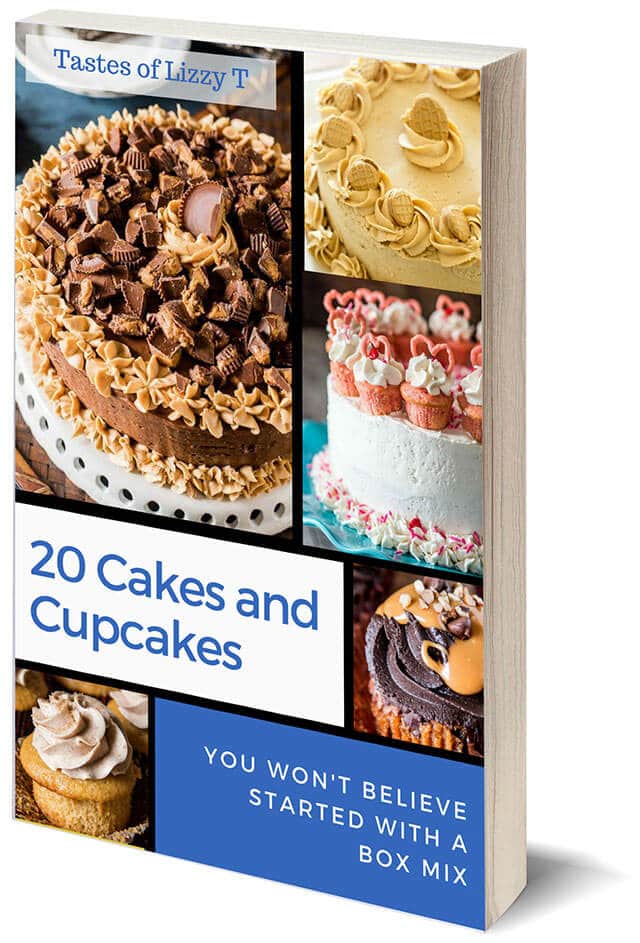 If you're looking to learn how to make the best homemade cake recipes, this cookbook (only $4.99) is for you. Click the "Buy Now" button and pay via Paypal. Your downloadable, printable cookbook will be delivered to your inbox so that you can get start baking right away!