Essential Cake Recipes From Scratch Cookbook
Do you love trying new cake recipes from scratch? Whether you are a seasoned baker or just have always wanted to learn to bake cakes, this cookbook full of essential cakes and cupcakes recipes will start you down a successful road to baking.


Only $4.99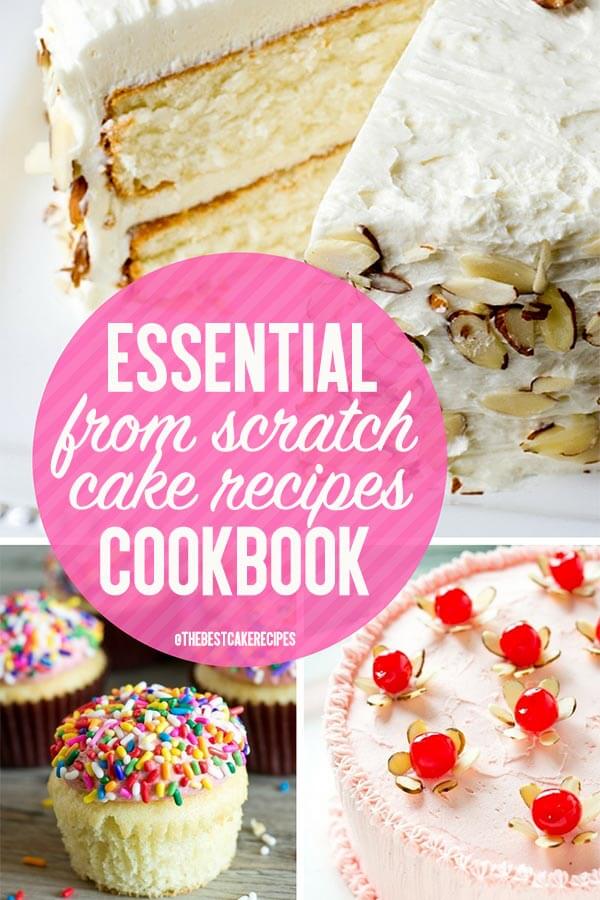 Essential Cake Recipes From Scratch Cookbook

Only $4.99
I tried to think back to how many years I've been baking and testing homemade cake recipes. I couldn't remember for sure, but I knew I took the journey slowly but surely. I can remember making a few cake recipes from scratch back when I was first married 20 years ago. Then babies came into the picture and I would maybe get to squeak out a homemade birthday cake or a special cake for a holiday.
In the past few years, we've picked up our love for homemade cakes once again. We've learned that homemade cakes are quite different than store-bought cakes. Some can be light and fluffy, others a little heavier, but all have so much homemade flavor compared to their store-bought box mix cousins.
In this 42-page book you'll find cake recipes from scratch that are made with everything from all-purpose flour to cake flour, from milk and cream to buttermilk. We'll go through step by step how to make not only each cake, but also the best homemade frostings for the cakes we showcase.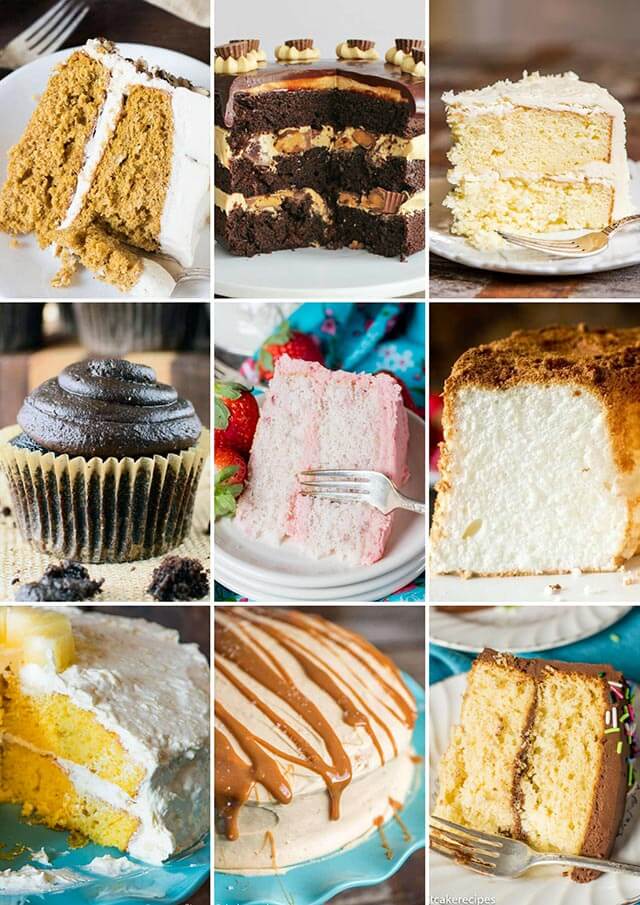 15 From Scratch Recipes
In this cookbook you'll find recipes for traditional white, chocolate and yellow cakes, plus fun fruit and caramel flavors. You can make any of the cakes into cupcakes, but there are also cupcake recipes, including one for a cupcake with no butter or oil! Gluten free angel food and whole grain cupcakes are in there, too. There's something for everyone!


Only $4.99
Only $4.99
If you're looking to learn how to make the best homemade cake recipes, this cookbook (only $4.99) is for you. Click the "Buy Now" button and pay via Paypal. Your downloadable, printable cookbook will be delivered to your inbox so that you can get start baking right away!