Classic chocolate and vanilla cakes are swirled together to make this moist and delicious Marble Cake finished off by a light chocolate buttercream.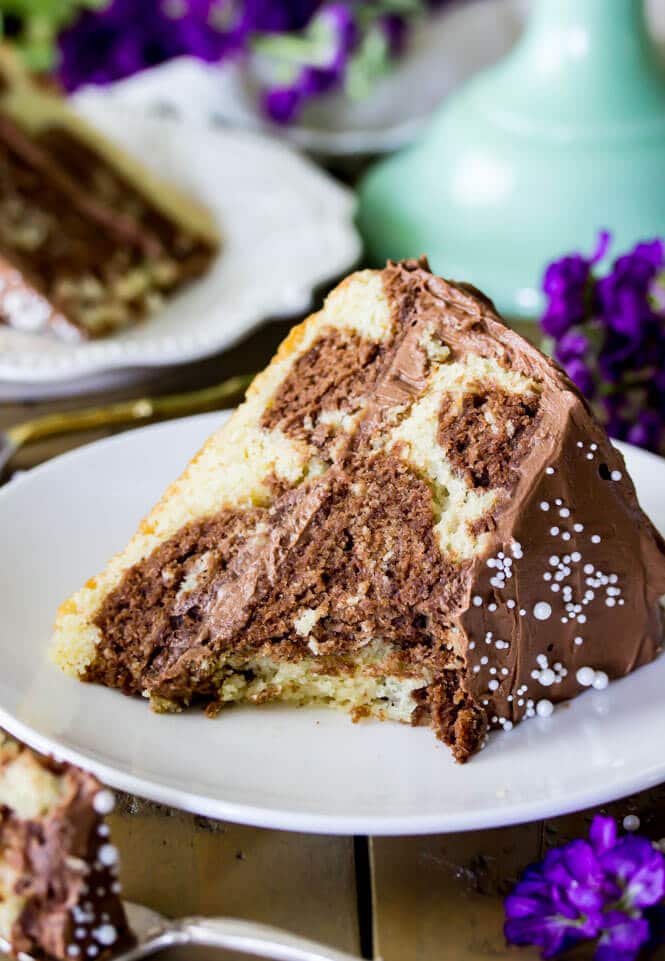 MARBLE CAKE
What is better than a delicious classic cake? This Marble Cake is just that, a true classic that really takes you back to your childhood (at least me) and makes you think of all those fun birthday parties where you no one could decide between chocolate or vanilla so the the two combined.
With real melted chocolate in the batter, it really pushes this cake over the top to make it extra flavorful, extra rich and super super delicious.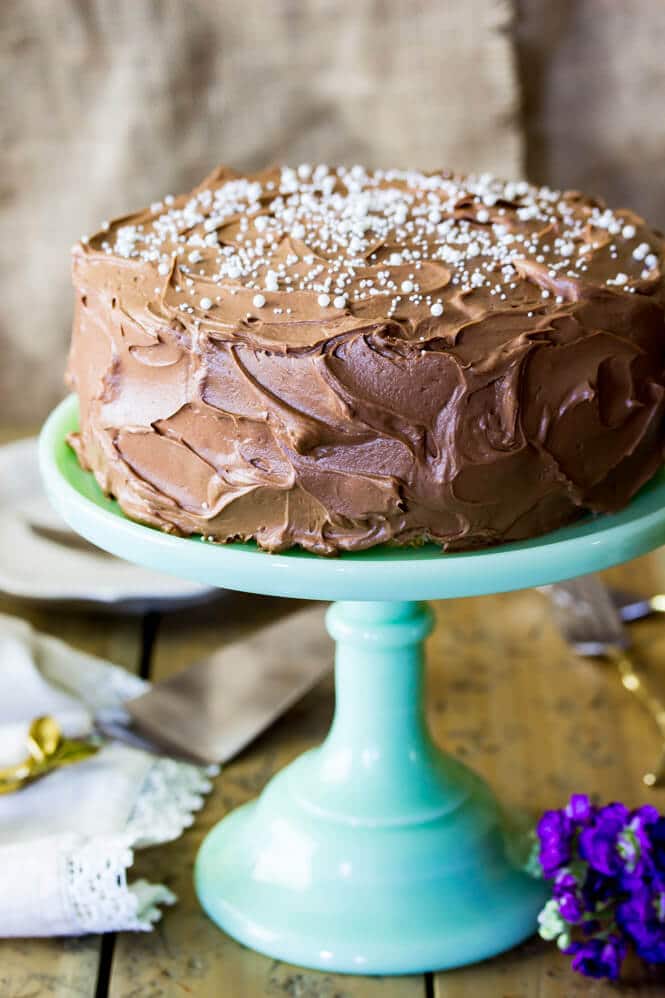 No one can resist a classic and with this easy as pie homemade chocolate vanilla cake you won't want to! I know that this cake will be making a debut fairly soon in my kitchen.