20 Amazing Apple Cake Recipes
Whether it's a fall birthday celebration or an intimate family gathering, there's an apple cake to celebrate with! Here are 20 amazing apple cake recipes for the fall season.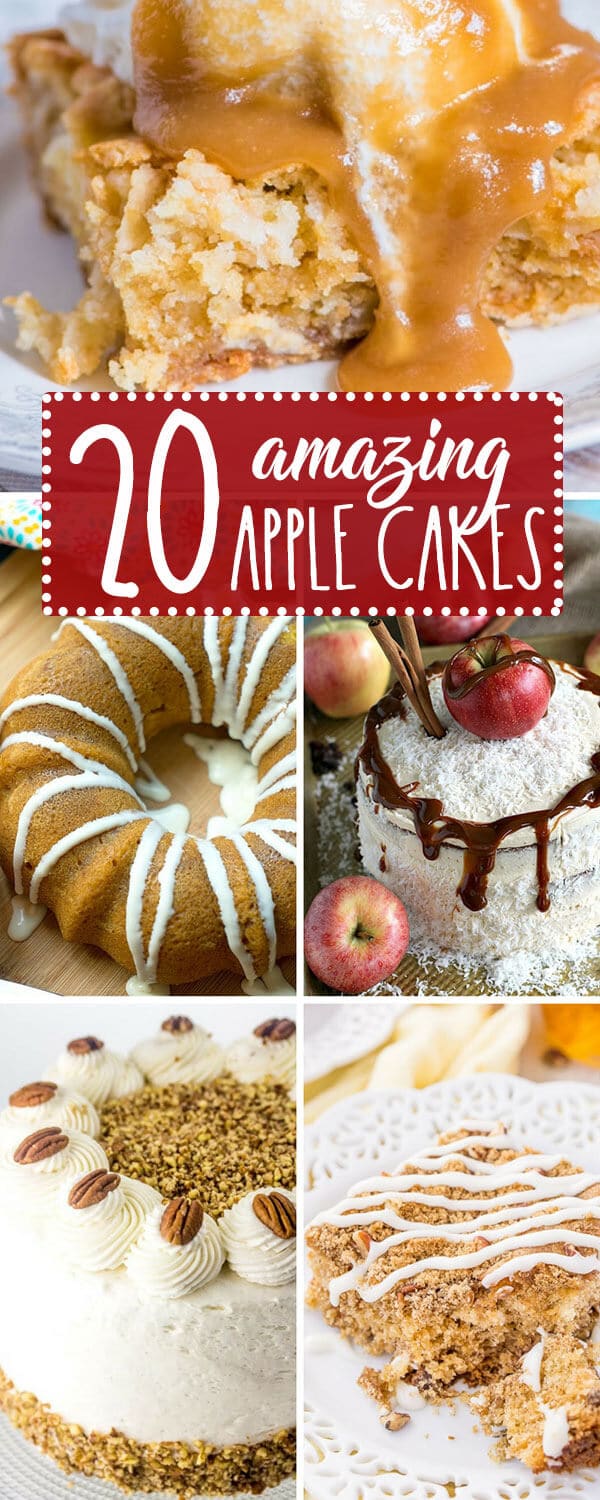 There's nothing like the aroma of apples baking in a sweet cake. Apple cakes usually have a sweet cinnamon, nutmeg or nut flavor that pair perfectly with the tart apples. Here we have 20 of the most amazing apple cake recipes you'll find on the web. Bundt cakes with drizzle, crumb cakes that go so well with a cup of coffee, gorgeous two layer cakes and quick snack cakes…whatever the occasion, here you'll find a new cake to make for it.
What apples are best for baking?
Granny Smith apples are most often used for baking since they have a bright, tart flavor to contrast the sugar in the cake and hold up well to baking. Don't overlook Braeburn apples though…they are still slightly tart, but more sweet than Granny Smith. They also hold up well to baking, have a delicious texture and are an all-around delicious apple.
If you'll be baking many apple desserts, you'll definitely want an apple peeler/slicer/corer. It makes apple cakes and pies so much easier!
And now…
The Best Apple Cake Recipes
Bundt Cakes
Bundt cakes are classic. Don't forget to use shortening and flour when you prepare your bundt cake pan so the cake comes out easily. Apples keep bundt cakes moist and packed with flavor.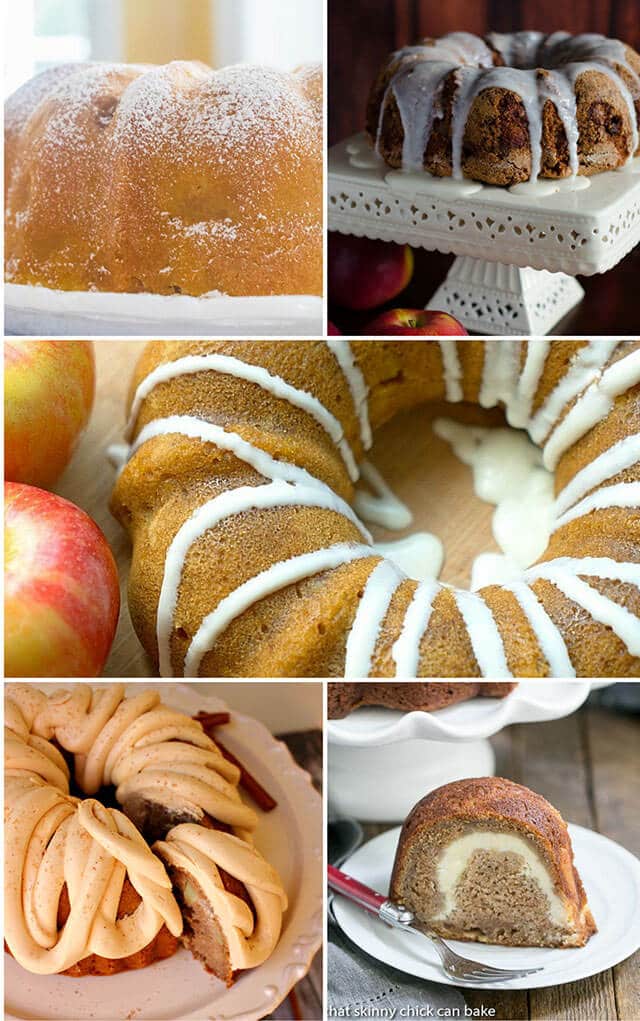 Fresh Apple Sour Cream Pound Cake
Instant Pot Pumpkin Apple Cake
Apple Cider Bundt Cake with Caramel Frosting
Cream Cheese Filled Apple Bundt Cake
Layer Cakes
Layer cakes always make a beautiful presentation and they're not as hard as you might think!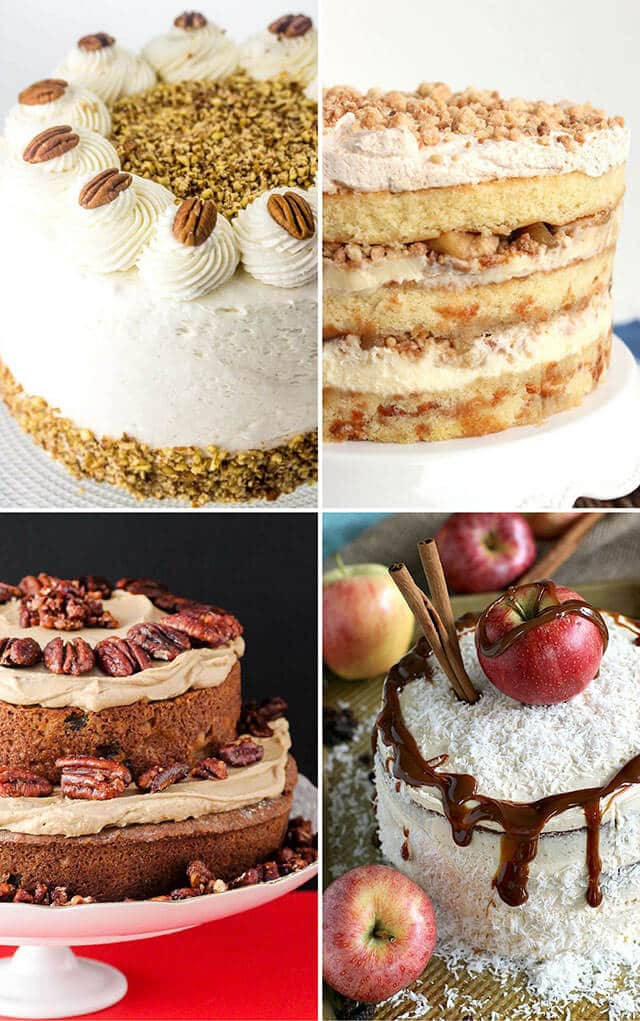 Applesauce Spice Cake with Caramel Frosting
Apple Butter Cake with Dulce de Leche Buttercream
Snack Cakes and Sheet Cakes
For breakfast, dessert or even an afternoon snack (It's ok…we won't tell!), the apple cake recipes below are ideal for even the beginning baker.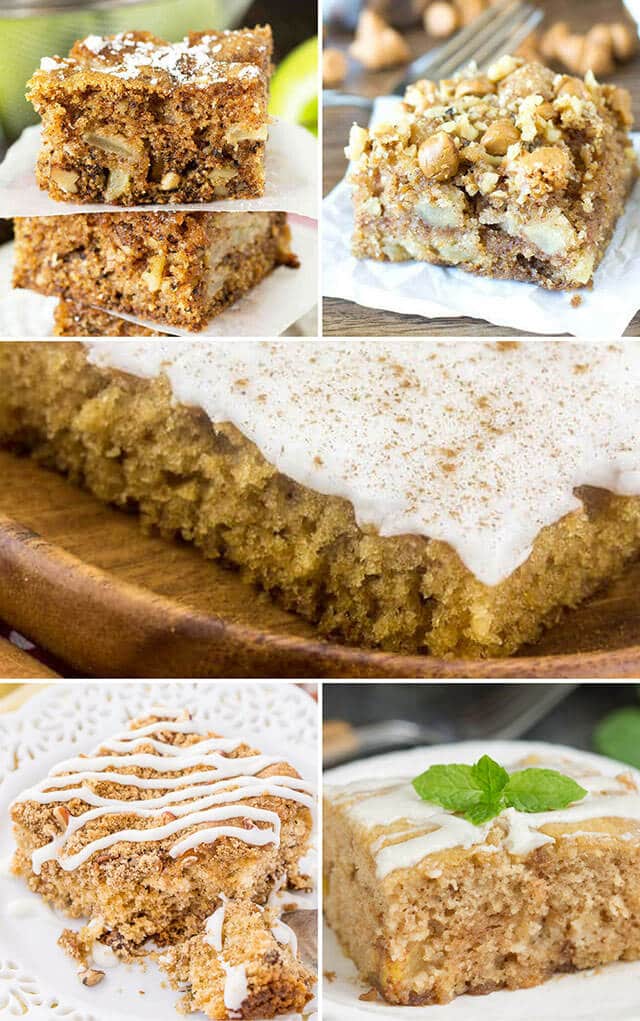 Old Fashioned Apple Cake Recipe
Classic Apple Cakes
Cakes you know and love…and even a gluten free apple cake recipe.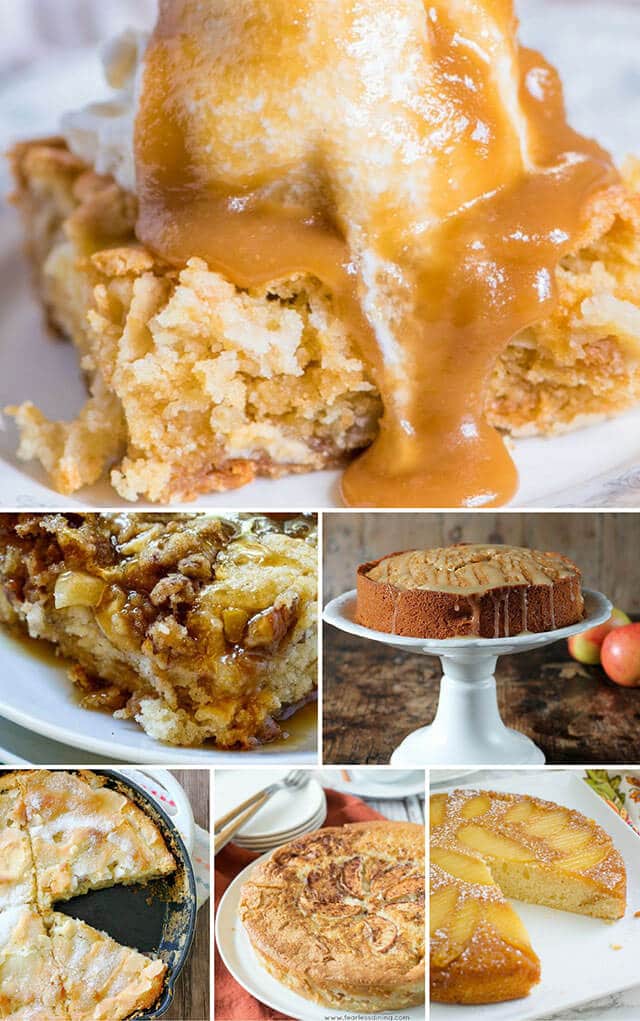 Apple Cider Cake with Salted Caramel Drizzle