Best Flour for Cake Baking
What is the best flour for cake baking? This article talks about the impact different flours have on cakes as they bake. It's important to choose the right flour in order to achieve the best results for homemade cakes.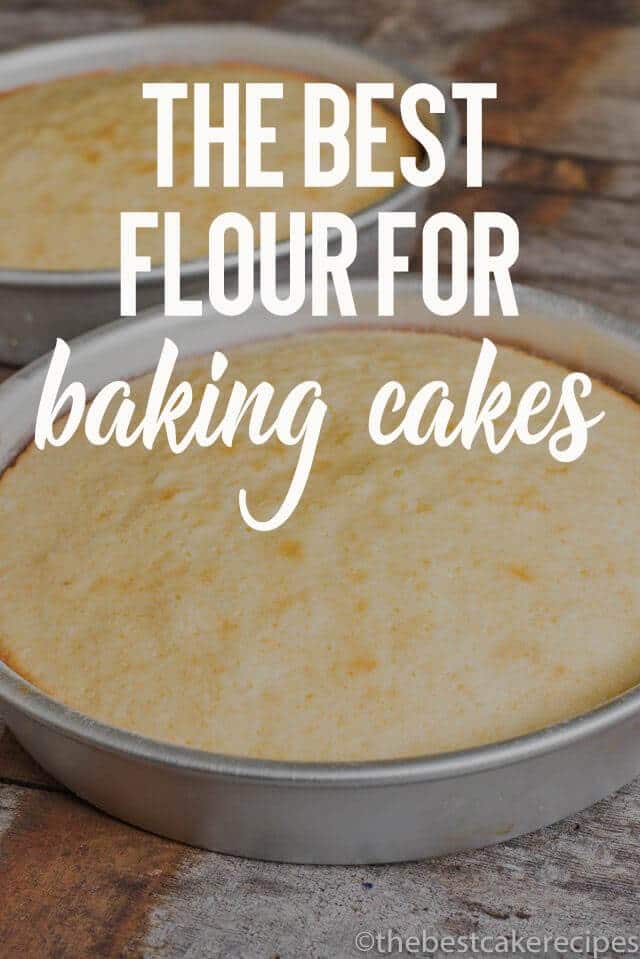 Best Flour for Cake Baking
When prepping for your next big baking project, do you stop to consider what flour will suit your cake best? Probably not. After all, many people don't even keep more than one type of flour in their pantry. Whatever you have on hand will work, right?
Not always! Flour is the foundation of any cake, so it's important to choose your flour wisely before you begin to bake. Although they all look alike, the properties of different flour types can make a significant impact on the way your cake bakes. Flour has an impact on the way your cake rises, bakes, tastes, and crumbles, so it's important to evaluate your options carefully before baking your cake.
Main Types of Flour
You'll find four main flours at most local grocery stores: cake flour, pastry flour, all purpose flour, and bread flour. They might look the same upon first glance, but they're actually quite different. The biggest differentiator – and the one we care most about – is the protein content. The baking process transforms these proteins into gluten, which plays an important factor in the outcome of your cake.
Gluten and Protein in Flour
Gluten gives bread its hearty structure and chewy texture, so it would make sense that bread flour contains the highest amount of protein, coming in between eleven and fourteen percent protein. Cake flour is at the opposite end of the spectrum with only six to eight percent protein. All purpose flour and pastry flour fall in the middle.
Which flour is the best flour for baking cakes?
It should come as no surprise that the best flour for baking cakes is, well, cake flour. Cake flour contains the perfect amount of protein to give your cake structure and create the texture you're after. It's often found in a box – not a bag – and feels silky-smooth to the touch. That's because it's ground much finer than many other types of flour on the market.
For an optimal cake, opt for bleached cake flour. Bleached flours are treated with chlorine as part of the process – it sounds weird, I know, but I promise it's a good thing. The treatment actually changes the way the starch in your recipe behaves, leading to a slower rise time and a lighter, fluffier final product.
Pastry Flour in Cake Recipes?
If you can't use cake flour, pastry flour will help you achieve the next-best results. Pastry flour is perfect for muffins, brownies, and cookies, but you can substitute it for cake flour in a pinch. You can even use all purpose flour if you have nothing else on hand by adding a bit of cornstarch to the mix.
Whatever you do, avoid substituting your cake flour with bread flour, or you'll wind up with a cake that's dense and chewy.
There are, of course, other types of flour on the market to consider. Gluten-free flour is becoming more widely available, and almond flour is another option found in many stores. However, I caution against experimenting with these unless there's a legitimate need. If you're looking for a gluten free cake recipe, try our vanilla cake!
Other Articles in our Baking Series
Is Baking from Scratch Worth it?