Easy Raspberry Buttercream
How to make a simple and delicious easy raspberry buttercream! This takes just minutes to whip up and is an excellent buttercream for cakes and cupcakes.
This buttercream is such a perfect addition to a cake when you don't want a strong chocolate or peanut butter flavor. We love finding creative ways to make buttercream easy to make perfectly every time – the raspberry preserves make this so simple and delicious!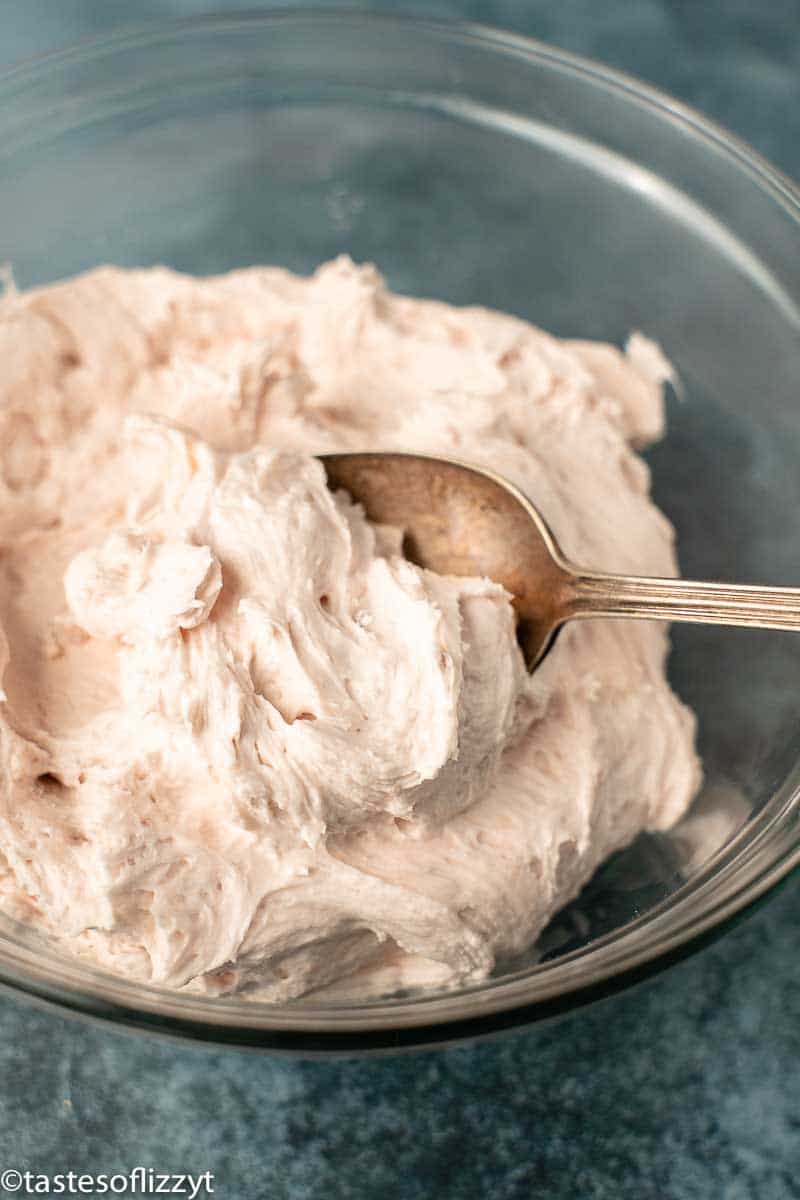 What do I need to make buttercream?
This recipe uses raspberry preserves, butter, and powdered sugar to make a simple homemade recipe. If you're worried about what's in your store-bought raspberry preserves, buy an all natural kind. We like Smucker's Natural preserves.
You can also use real raspberries for this recipe! We haven't tried it for this recipe, but you can try the method we used for the frosting in our From Scratch Strawberry Cake post. It's a slightly longer process because you have to reduce the fresh fruit but still very simple if you follow the steps.
What are Raspberry Preserves?
Raspberry preserves are a simple combination of raspberries and sugar that are boiled down until the berries are soft and formless. While jams have no chunks of fruit in them, preserves sometimes do. With raspberry preserves there are minimal pieces of fruit.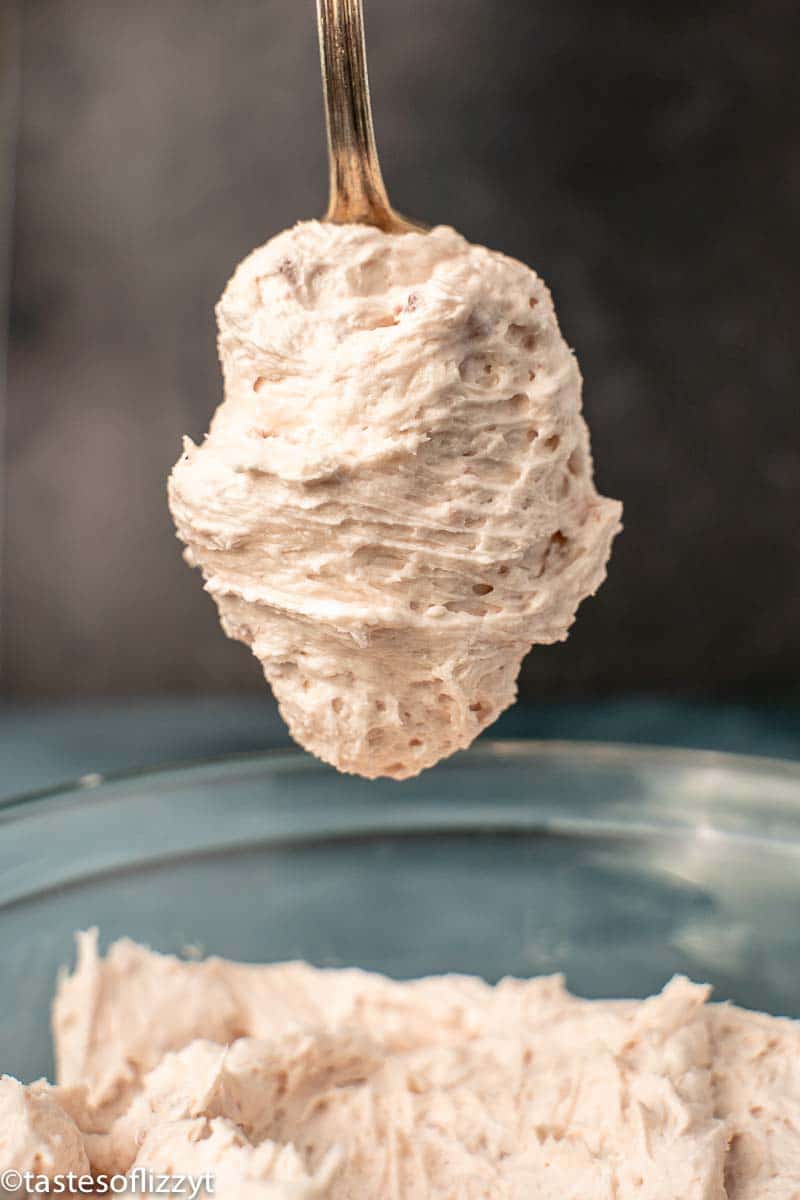 Can you freeze Cupcakes with Buttercream Frosting?
Buttercream freezes well compared to other frostings. Store in an airtight container, and your frosting will freeze up to 3 months. When ready to take out, let it thaw completely before opening the container.
If it seems like it needs fluffing, beat the thawed frosting with a mixer for 2-3 minutes before spreading on a cake.
Can you leave Buttercream Frosting out on the counter overnight?
Because buttercream has a dairy base, it is best stored in the fridge. Leaving the cupcakes out on the counter too long will make them spoil. Frosting will store for a longer amount of time in the fridge, where the butter and milk will stay cold.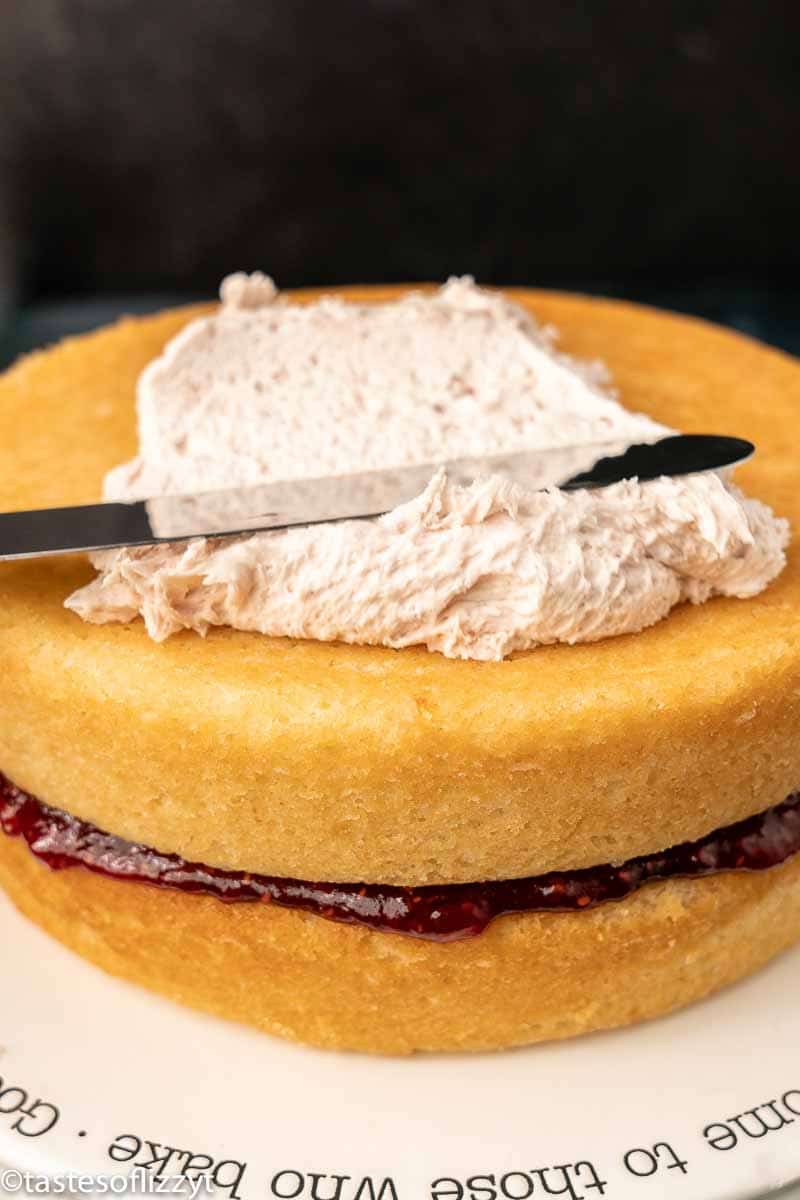 How to Make Easy Raspberry Buttercream
Here are a few hints to taking your easy raspberry buttercream from good to great:
Whip your butter. This is one of the most important steps of buttercream – the more you whip your butter by itself, the lighter and more spreadable your frosting will be! Whip your butter before adding any other ingredient until it turns almost white in color.
Add the powdered sugar gradually. This will help make sure everything gets incorporated well and helps you find the right consistency for your buttercream.
Add milk slowly. You want a buttercream that is easy to spread or swirl, but not too soft that it melts easily. We usually add all of the powdered sugar and then slowly add milk, whipping in between, to find the right texture for the buttercream.
Practice! The more you make this, the easier you'll be able to tell if your buttercream is a good texture or not. It's up to preference and to find your preference, practice is key.
We love straight spatulas for getting smooth frosting on both the top and the sides of cakes. This is the one we use.
How to get a Raspberry Color with Food Coloring
We don't use food coloring in this recipe, but if you'd like your raspberry buttercream to have more of a "raspberry color", mix a little bit of pink or red food coloring into your frosting. We recommend using a toothpick or a tiny drop to make sure you get the right amount of coloring in your buttercream.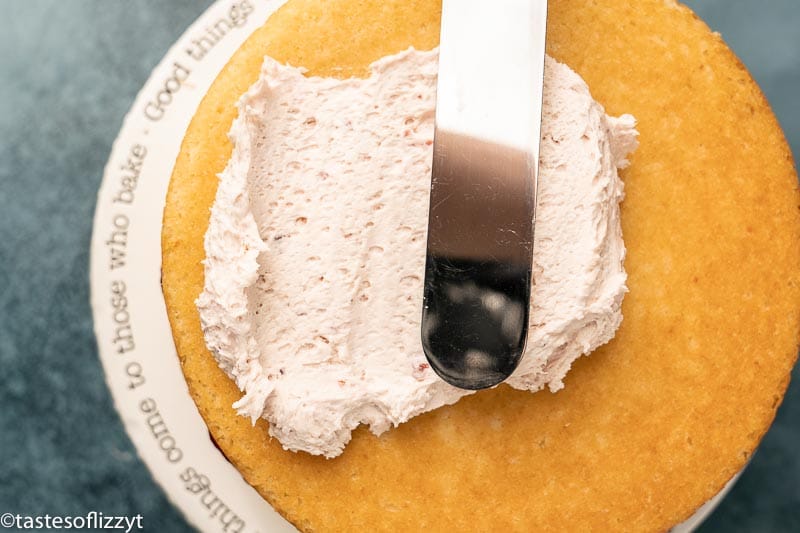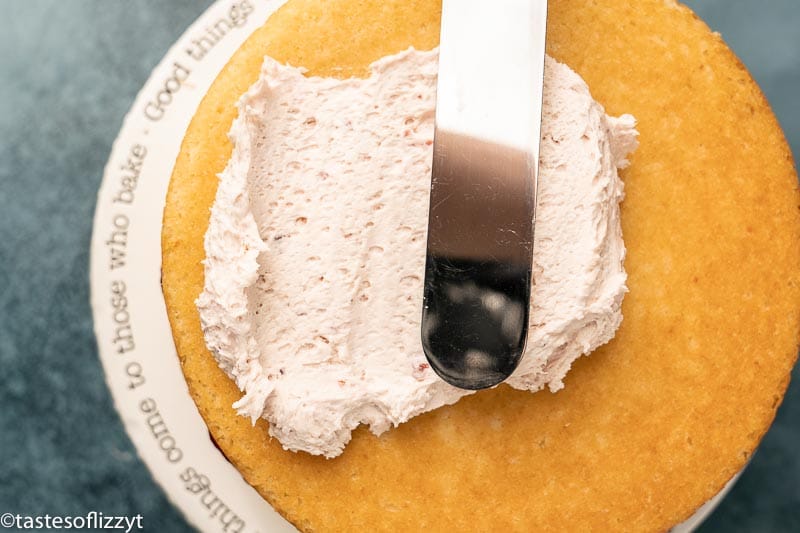 Easy Raspberry Buttercream
A simple and sweet raspberry buttercream frosting! Perfect for icing cakes or cupcakes.
---
Ingredients
1

cup

butter, softened

4

cups

powdered sugar

1

teaspoon

vanilla extract

¼

cup

raspberry jam or preserves

1-2

tablespoons

heavy cream

red and pink food coloring

optional
Instructions
In a stand mixer, mix the butter on medium speed for about two minutes or it turns white in color.

Add the vanilla and raspberry preserves. Mix, and slowly mix in the powdered sugar.

Beat on low speed for 2-3 minutes, adding heavy cream if the buttercream is too thick to spread. To thicken it, add small amounts of powdered sugar.

Spread or swirl on cooled cake. Store in fridge to keep for up to a week, or store in an airtight container in the freezer to keep for up to 3 months.