The simple combination that makes cake baking so much easier!! This homemade cake mix gives you the ease of store-bought cake mixes but with all the comforts of home.
Homemade cakes are so much fun to make! However, sometimes all you want is an easy recipe to throw together last minute. No sifting, mixing, whipping, or long waiting periods are needed to get your homemade cakes in the oven!
With this homemade cake mix, you can stop worrying about having all the ingredients and start making amazing cakes in record timing! And the best part is, no one will ever know the difference. 🙂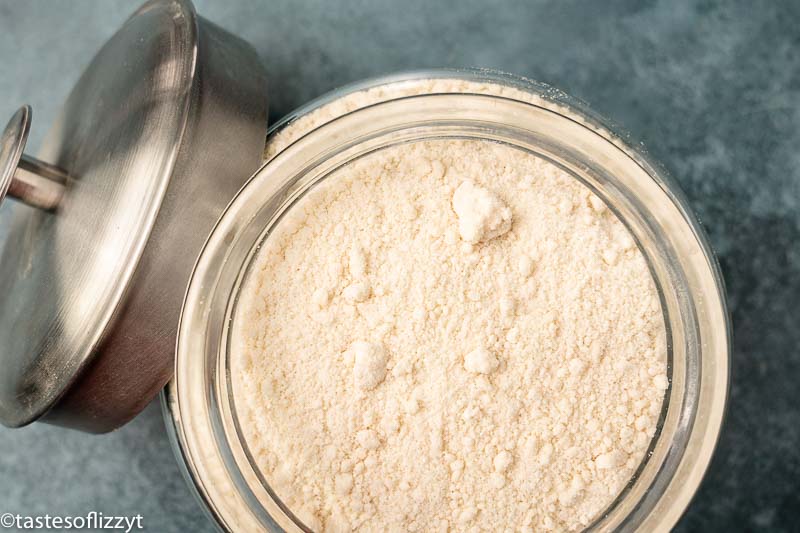 What To Love About This Recipe:
Easy to store and save: This recipe will last in the pantry or on the counter in an airtight container for about 3 months.
Almost instant homemade cake: With just a few added ingredients and a little mixing, you'll have a homemade cake in the oven.
Makes a large batch: You won't have to remake this every time you want to make some cake. It makes a large enough amount that you'll have it on hand for awhile.
Tastes like homemade cake: No one will be able to tell the difference between this recipe and traditional homemade cake.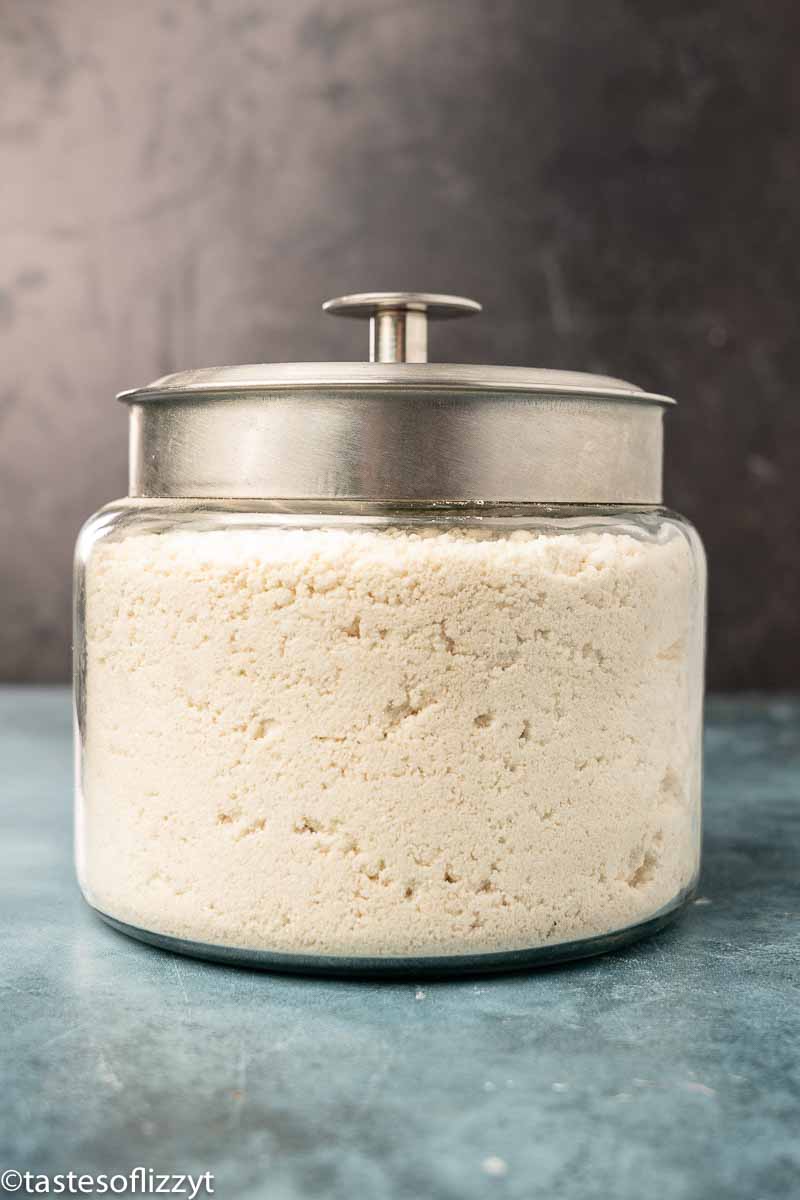 What is Homemade Cake Mix?
Homemade cake mix is a combination of flour, sugar, baking powder, powdered milk, shortening, and salt that can be stored for later and used to make multiple different types of cake.
With the same mixture, you are able to make chocolate cake, white wedding cake, traditional yellow cake, spice cake, and so much more!
How do I store Homemade Cake Mix?
This cake mix can be stored in a large airtight container either on the counter or in your pantry for up to 3 months. No refrigeration is required and it won't go bad sitting on the counter.
Can I freeze this cake mix? Yes! Freeze in an airtight container for up to 6 months.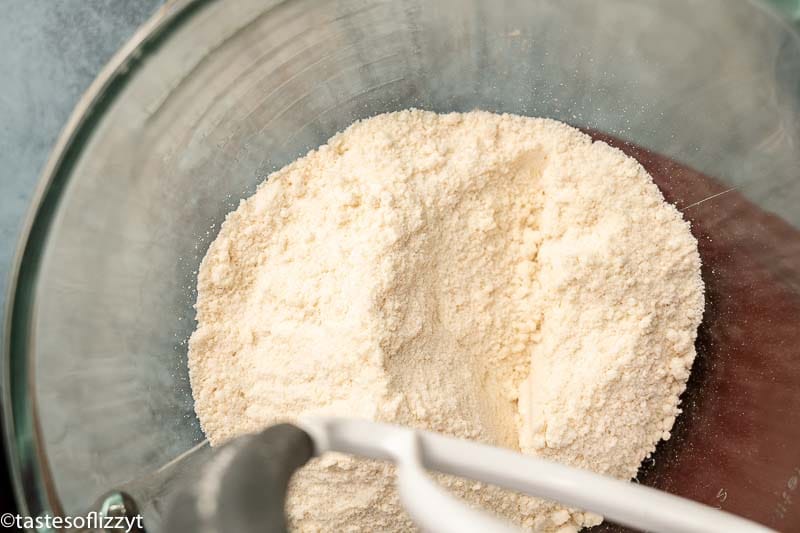 Can I make this without shortening?
If you would rather not use shortening, butter can be substituted. However, you'll need to store it in the fridge and the cake mix will not keep as long. The flavor or texture of your cake should not be different.
How to Make Homemade Cake Mix
Add. Mix together the flour, sugar, baking powder, dry milk, and salt together in a large bowl.
Combine. Add the shortening to the mixture and use a pastry cutter or hands to mix the shortening in. The texture should be crumbly but the shortening should be fully mixed in.
Store. Store in one or multiple airtight containers on the counter or pantry.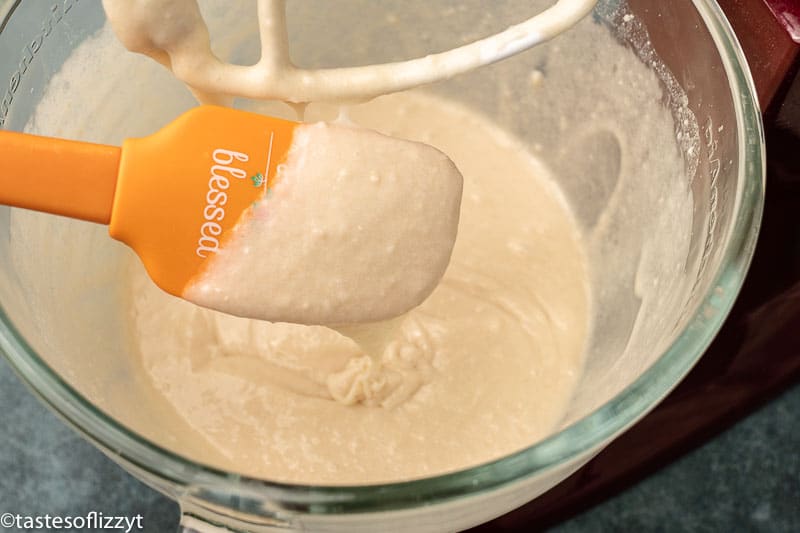 How to Use This Cake Mix
We have many recipes coming, but here are a few to start!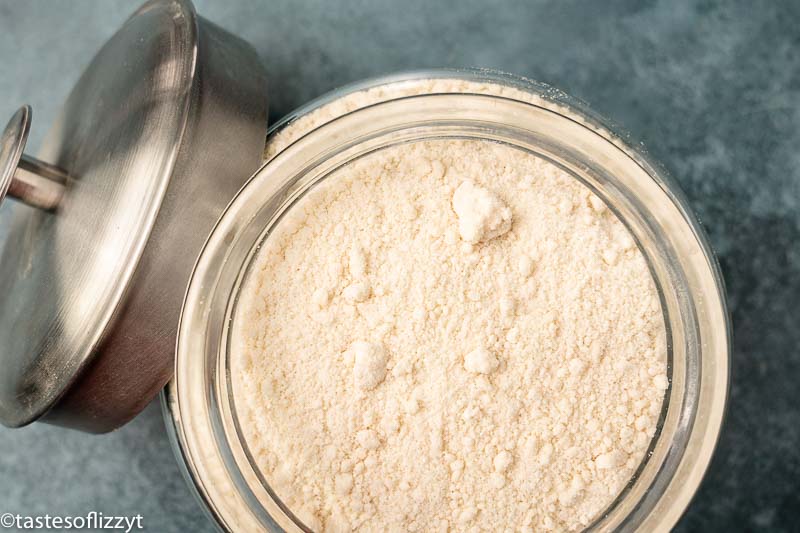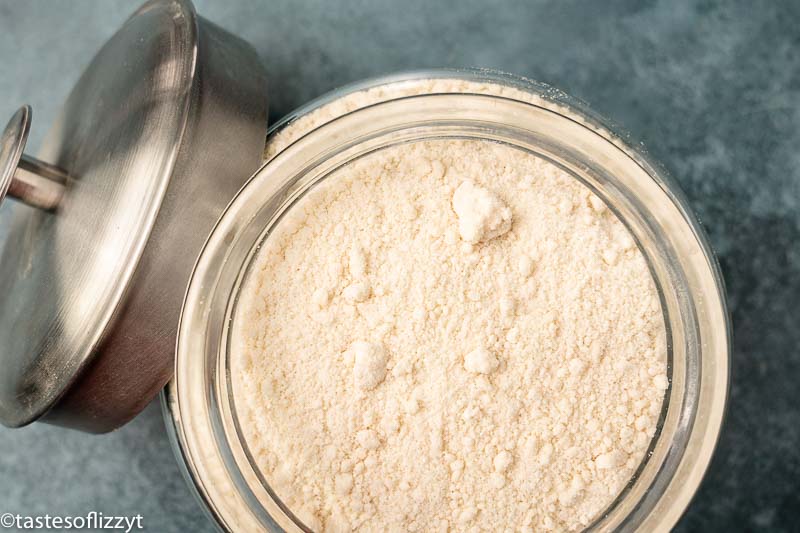 Bulk Homemade Cake Mix
A simple combination of ingredients that makes homemade cake – baking a breeze!
---
Instructions
In a large bowl, whisk together the flour, sugar, baking powder, salt, and powdered milk.

Using a pastry cutter or other mixing utensil, mix the shortening into the dry ingredients. Once fully incorporated the mixture should be crumbly.

Store in a large airtight container in the pantry or on the counter for up to 3 months.

Right above this recipe box you'll find links to our recipes using this mix.