Homemade White Cake Mix Cake
Made with a homemade cake mix, this white cake mix is so simple to put together! Wedding-style white cake has never been so easy or so delicious.
If you haven't seen already, we put up a recipe for a homemade cake mix. This allows you to make all different types of cakes with the same cake mix and skip the long process! We love using this white cake recipe when we need a quick cake to take to a picnic or other event. It also goes great with so many different frostings!!
If you're wondering how to make your white cake the best it can be, keep reading. We'll be giving lots of tips on how to easily impress your family and friends with your cake making skills!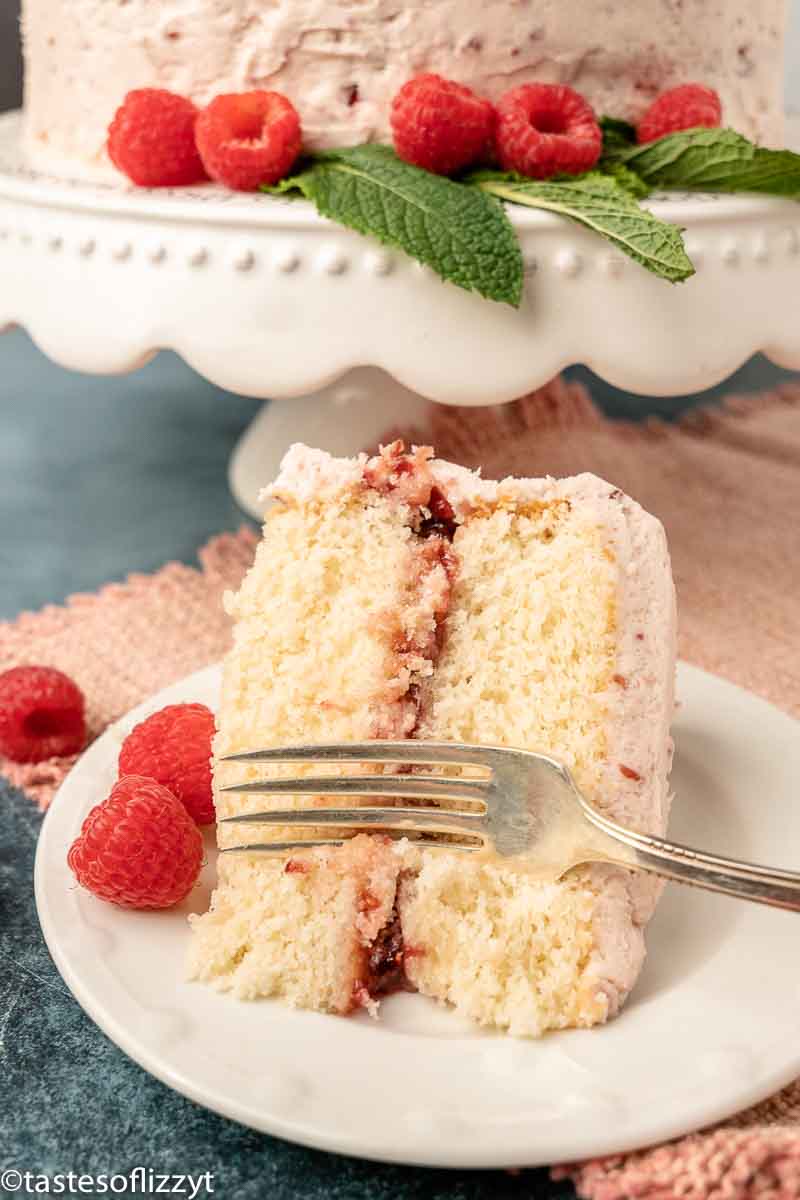 What To Love About This Cake:
A few things about this delicious white cake that you will LOVE:
It's simple. Just the homemade cake mix and a few extra ingredients and you can have it in the oven!
It's versatile. You won't run out of frosting flavors to put with this cake anytime soon!
It's classic. Everyone loves a comforting cake with the perfect texture. Not too crumbly or dry, but also not too dense.
It stores easily. We LOVE white cake when it's been in the freezer! It sounds weird, but it's so nice to pull it out of the freezer after awhile and get a craving fix without having to make a whole cake. In an airtight container, this cake will freeze for months!
What's the Difference Between White and Vanilla Cake?
There's a special technique to make the color of your cake white instead of yellow! While a traditional vanilla cake uses egg yolks (which creates the yellow color of the cake), white cake only uses egg whites. We use sour cream in this recipe to replace the fat content.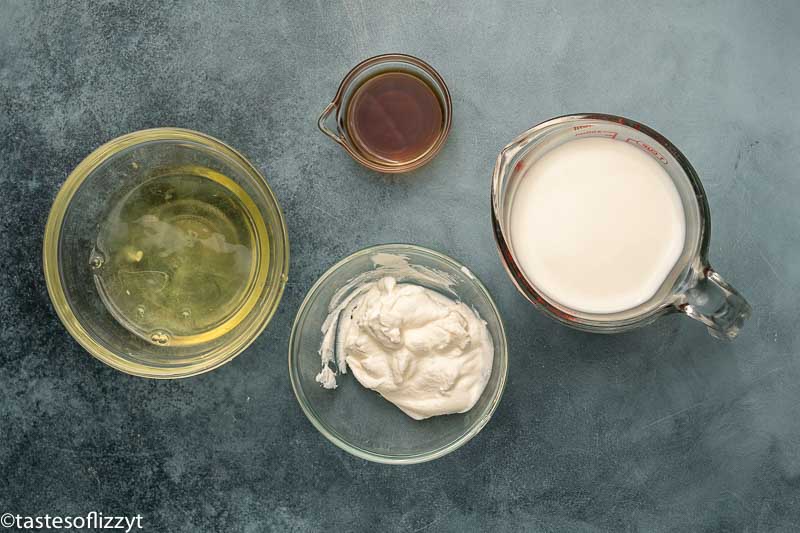 What's the Flavor of White Cake?
White cake and yellow cake have a similar flavor: vanilla. However, white cake has a slightly different texture. It tends to be lighter and more delicate than yellow cake, which is why it is used more often in weddings. The tastes between the two cakes should be similar.
Can I Use Whole Eggs in a White Cake Mix?
For a white cake, you'll want to use egg whites and sour cream to give it the white color. It's possible to use whole eggs, but it wouldn't give quite the same color or texture of a traditional white cake.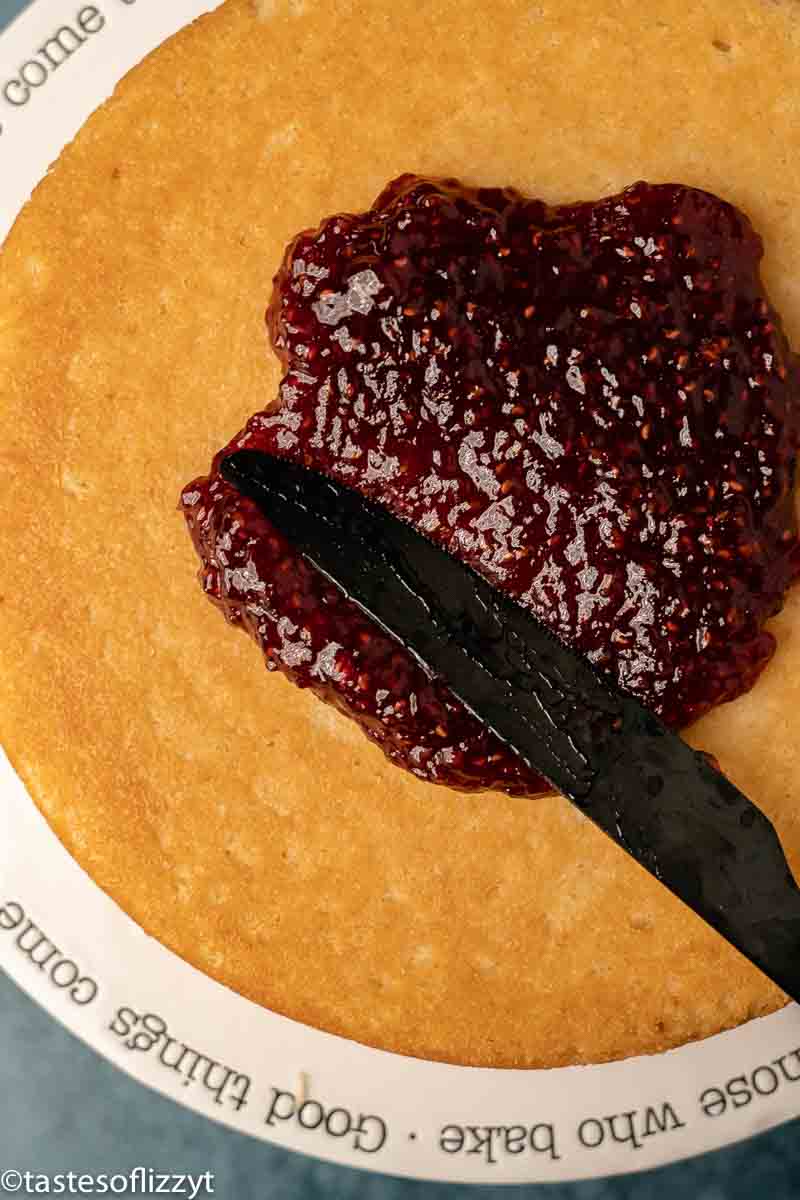 What Happens When You Add Sour Cream?
The sour cream in this cake is a replacement for the fat in the egg yolks. The amount of fat in a cake is what makes it moist! Sour cream will add to the moisture in a cake, without making it too dense or rich. That's why sour cream is perfect for this white cake recipe. It also gives the cake a slight tangy flavor.
Frostings to Put With White Cake:
We use a Raspberry Buttercream for this cake and put raspberry preserves in between the layers. You can do so many other frosting flavors with this cake, though. Here are a few ideas: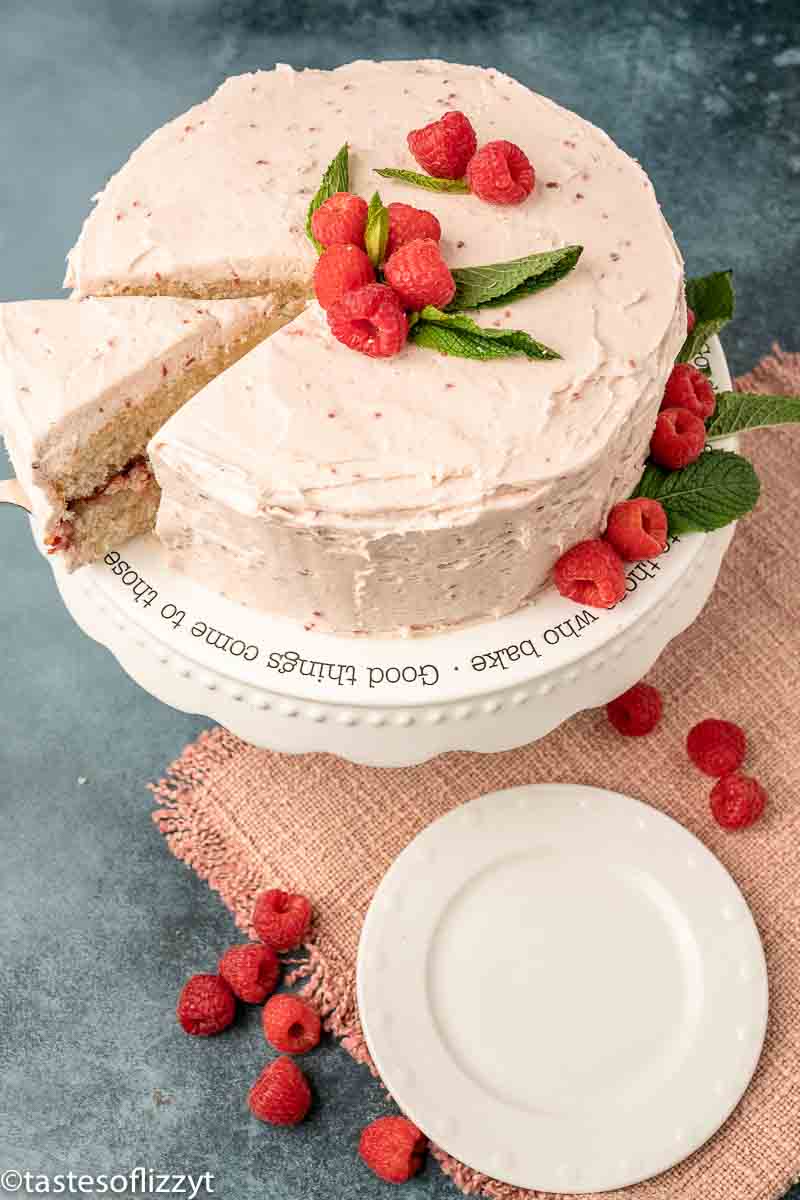 How to Store Cake
This cake is easy to store. Put slices or the whole cake in an airtight container to store in the fridge.
This cake also freezes well! Wrap the cake tightly in plastic wrap and place in an airtight container to store it in the freezer. When ready to eat, take it out of the freezer and let it completely thaw before opening the container.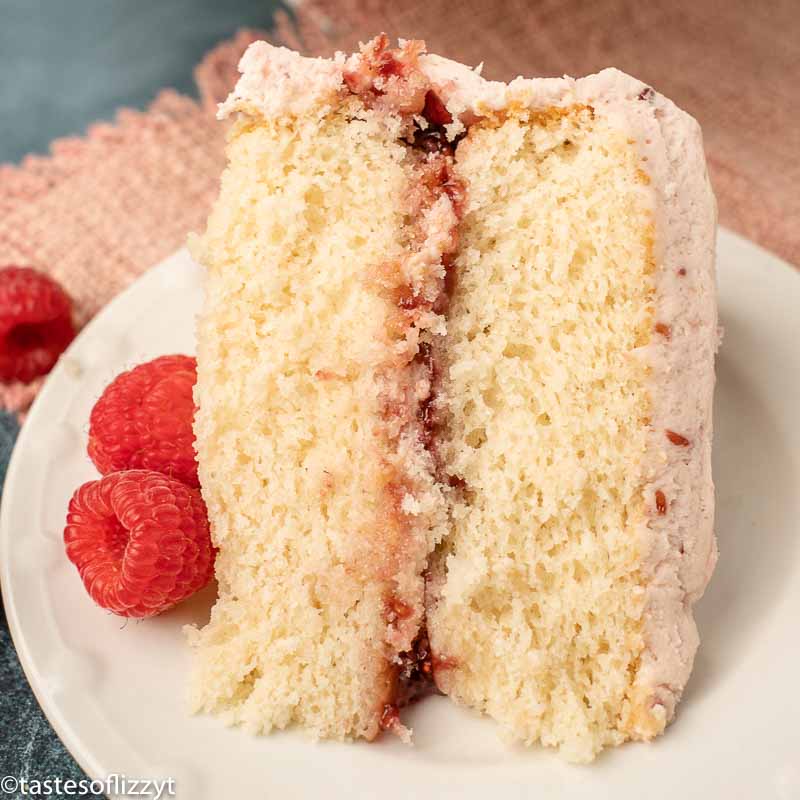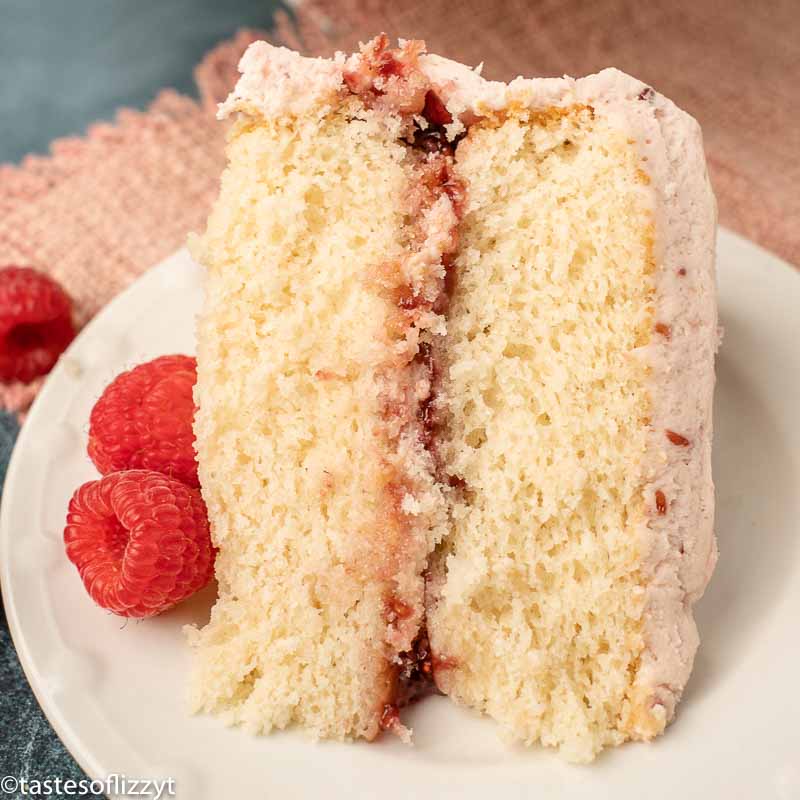 Homemade White Cake Mix Cake
Made with a homemade cake mix, this cake is so simple to put together! Wedding-style white cake has never been so easy or so delicious.
---
Instructions
Preheat the oven to 325 degrees Fahrenheit.

Add cake mix, vanilla, egg whites, milk, and sour cream into a mixing bowl.

Mix in the stand mixer using the whisk attachment on low until the batter is fully combined, scraping the sides of teh bowl as needed.

Pour in two greased and floured 8 inch cake pans. Bake at 325 degrees Fahrenheit for 30 minutes, or until a toothpick comes out clean. Let cool for 5 minute in the pans, then turn onto wire racks to finish cooling.

Frost with your choice of buttercream and store in an airtight container in the fridge. In order to freeze, wrap your cake in plastic wrap and store in an airtight container.
Notes
The calories shown are based on the cake being cut into 15 pieces, with 1 serving being 1 slice of unfrosted cake. Since different brands of ingredients have different nutritional information, the calories shown are just an estimate. **We are not dietitians and recommend you seek a nutritionist for exact nutritional information.**
Nutrition
Calories:
285
kcal
|
Carbohydrates:
59
g
|
Protein:
4
g
|
Fat:
4
g
|
Saturated Fat:
2
g
|
Cholesterol:
4
mg
|
Sodium:
509
mg
|
Potassium:
78
mg
|
Fiber:
1
g
|
Sugar:
31
g
|
Vitamin A:
50
IU
|
Calcium:
178
mg
|
Iron:
1
mg