Why Did My Cake Stick to the Pan?
Why did my cake stick to the pan? We're helping you decode why your cake may have stuck to the pan…and the solution to ALWAYS prevent your cakes from sticking!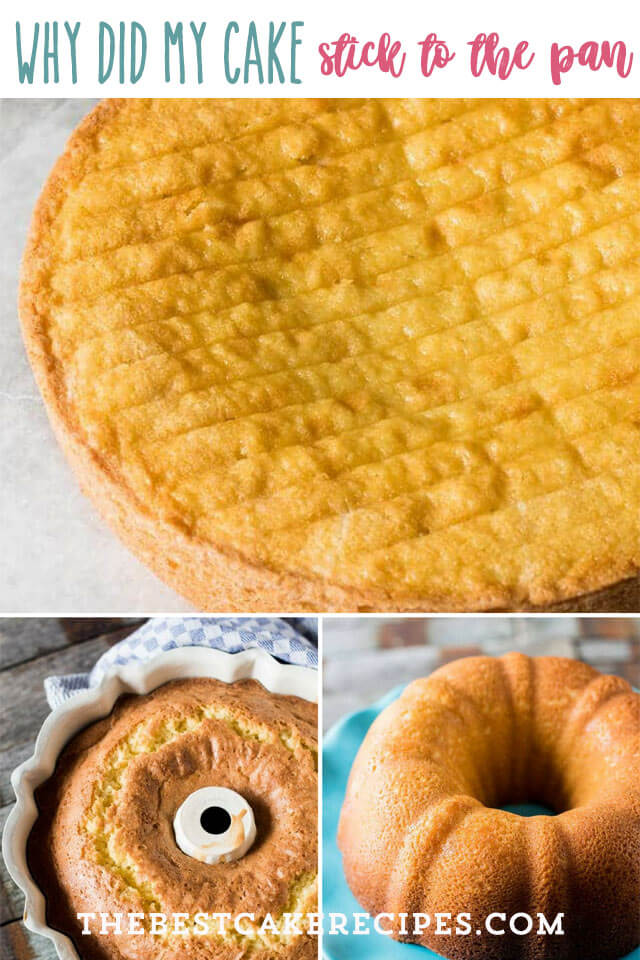 The big moment has arrived. After hours of sifting, mixing, baking, and waiting, it's time to remove your cake from its tray – and you find half of it stuck to the side of the pan. It's disappointing at best, and at worst, it can leave you scrambling to find a last-minute dessert to bring to the potluck.
If this sounds familiar, you aren't alone. If you haven't properly prepped your pan for baking, you're going to be let down when you find the finished product glued to your cake tray.
Why Did My Cake Stick to the Pan?
The next time you're faced with a stuck cake, see if one of these reasons could be to blame:
You didn't grease your pan. While there are some cake pan like those designed for angel food cake, that don't need to be greased, lots of recipes call for a greased pan. If you poured your batter straight into the cake tray and placed it in the oven, there's your mistake. I recommend greasing your pan with shortening, but vegetable oil or butter will certainly work in a pinch. Stick with lightly flavored oils; steer clear of olive oil. After greasing, dust your cake pan with flour.
You greased your pan, but you didn't do a thorough job. When prepping your bakeware, don't cut corners. Take care to ensure you've covered all the nooks and crannies when greasing your pan. Rotate your pan and give it a quick inspection to make sure the surface is sufficiently slicked. Don't be lazy, or you'll find yourself filled with regret when faced with another stuck cake. Many cake pans today have intricate designs to be sure to get all of the grooves!
You didn't use the right baking spray. PAM might work in a pinch, but the best stuff is specifically make for baking cakes and other desserts. You should be able to find this at your local supermarket. A baker's release spray may cost a dollar or two more than the regular spray, but if you're willing to splurge, your cake will have a higher chance of success.
You didn't cut your parchment paper to size. Parchment paper is must-have for any baker. It's an easy way to prevent your cake from sticking to the bottom of the cake pan. After you coat the bottom of your pan, apply a piece of parchment paper, followed by a second layer of your non-stick solution. However, you should take care to measure your pan and cut your circle to fit as perfectly as possible. Cut too small, and your cake will spill over and onto the actual tray, which could lead to a sticky situation once everything has baked. If you don't have the patience to cut your circles to size, you can find pre-cut parchment paper rounds at your nearest specialty baking shop.
You tried to pry it out. If your cake removal strategy involves wedging a knife or spatula in the pan and scraping it out of the tray, you're doing it wrong!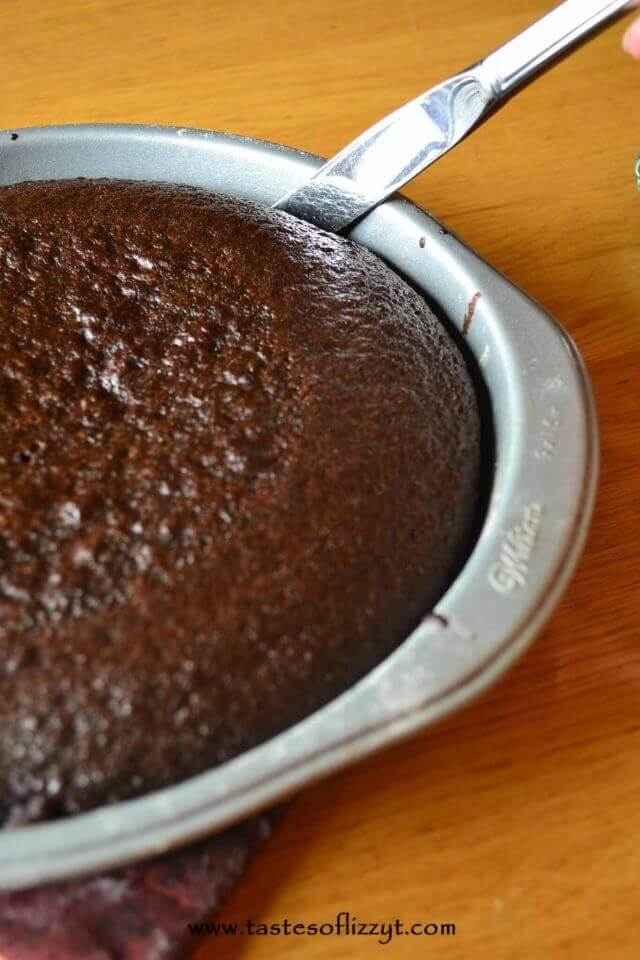 How to Keep Your Cake from Sticking
There is one solution that we've found that has never failed us. Cake Release. What is cake release? It's a simple mixture of equal parts flour, shortening and oil. Mix this up, store it in the refrigerator and grease the insides of your pans with it. It works perfectly every time.
Watch us Make Cake Release
How to Remove Cake from a Pan
To properly remove your cake from the pan with a solid chance of success, first run a knife around the edges of the pan to loosen any small parts that may stick. Then, firmly hold a wire rack against the top of the cake pan and carefully flip the pan. Rest the upside-down cake on the wire rack and gently lift the cake pan from the cake. It's important to allow your cake to cool at least 10 minutes in the pan for the best chance of success.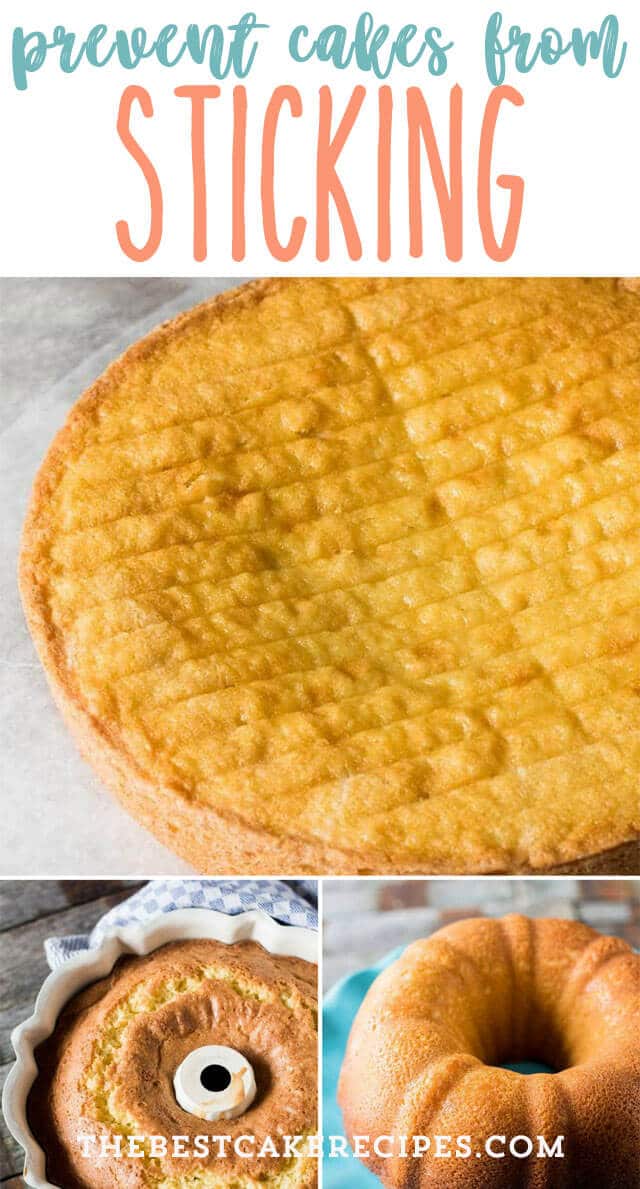 These tips work for both layer cakes and bundt cakes!
Favorite Layer Cakes
Favorite Bundt Cakes